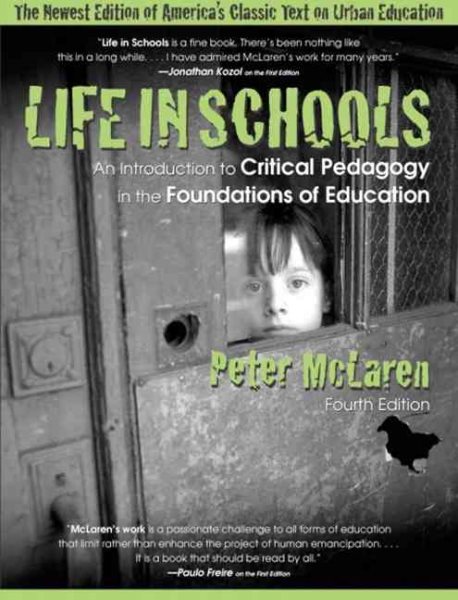 What's New at the Library?
This work integrates the author's Cries from the Corridor , a 1980 collection of diary entries written when he was a school teacher in a working-class and immigrant Canadian neighborhood, with reflections on the fundamental contradictions of capitalist schooling in North America. The author provides a socio-political context for understanding racism, sexism, and homophobia and helps teachers challenge capitalist schooling by empowering their students with a critical ideology and a set of political strategies. McLaren, known for his original contributions to educational theory and for his political activism, teaches in the Division of Urban Schooling, Graduate School of Education and Information Studies, University of California-Los Angeles.
~Publisher Summary
Browse the complete listing for this month
Click on the title to link directly into the library catalog and check availability.
Summaries are included when available from publishers and other sources as noted.
For DVD's and Media click the tab above.