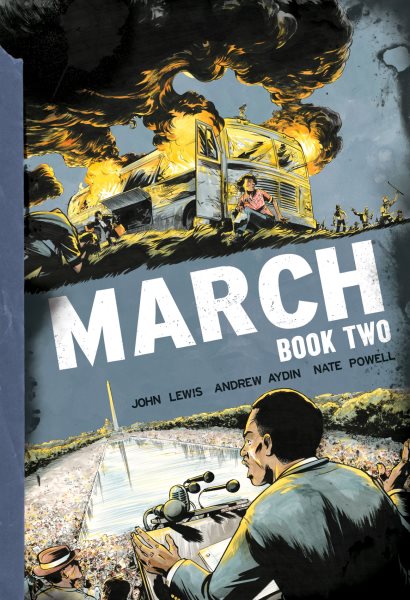 What's New at the Library?
The award-winning, best-selling series returns, as John Lewis' story continues through Freedom Rides and the legendary 1963 March on Washington.
~Publisher Summary
Browse the complete listing for this month
Click on the title to link directly into the library catalog and check availability.
Summaries are included when available from publishers and other sources as noted.
For DVD's and Media click the tab above.